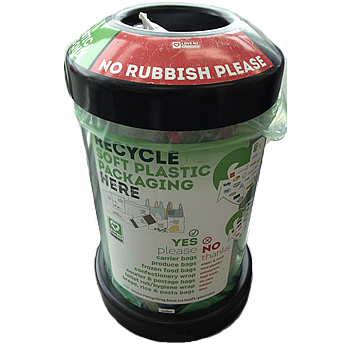 Recycle soft plastics in the green and white bins at selected Countdown, The Warehouse and other stores in Auckland, Northland, Waikato and Wellington. We partner with social enterprises Abilities in Auckland and Earthlink in Wellington who collect from stores.
In 2018 there was no onshore processing of post-consumer soft plastics. Today there are two North Island plants; Future Post in Waiuku and Second Life Plastics in Levin - which are great examples of Kiwi ingenuity and where we send your recycled soft plastic.
We have produced a video to show you what happens to the soft plastic, and the range of products it is being made into by Future Post and Second Life Plastics. See below. The video also tells you what we CAN and most importantly CAN'T collect.
To have a sustainable circular economy where waste materials are re-processed into new valuable products and commodities, we need industry, councils and government departments to start buying products which are made from our recycling efforts.